Start with dynamic tariffs
The energy transition context requires strong interactions with your customer.
One way to initiate those interactions is to propose to your customer base dynamic tariffs with transparent information and direct user feedback.

Smartprime, simply the ideal start point for long term interaction with your customers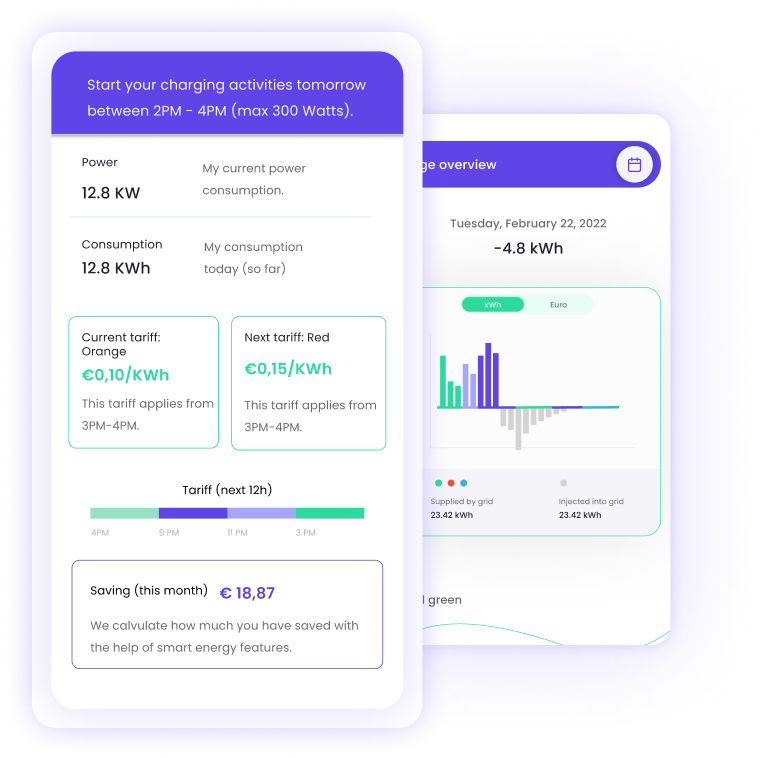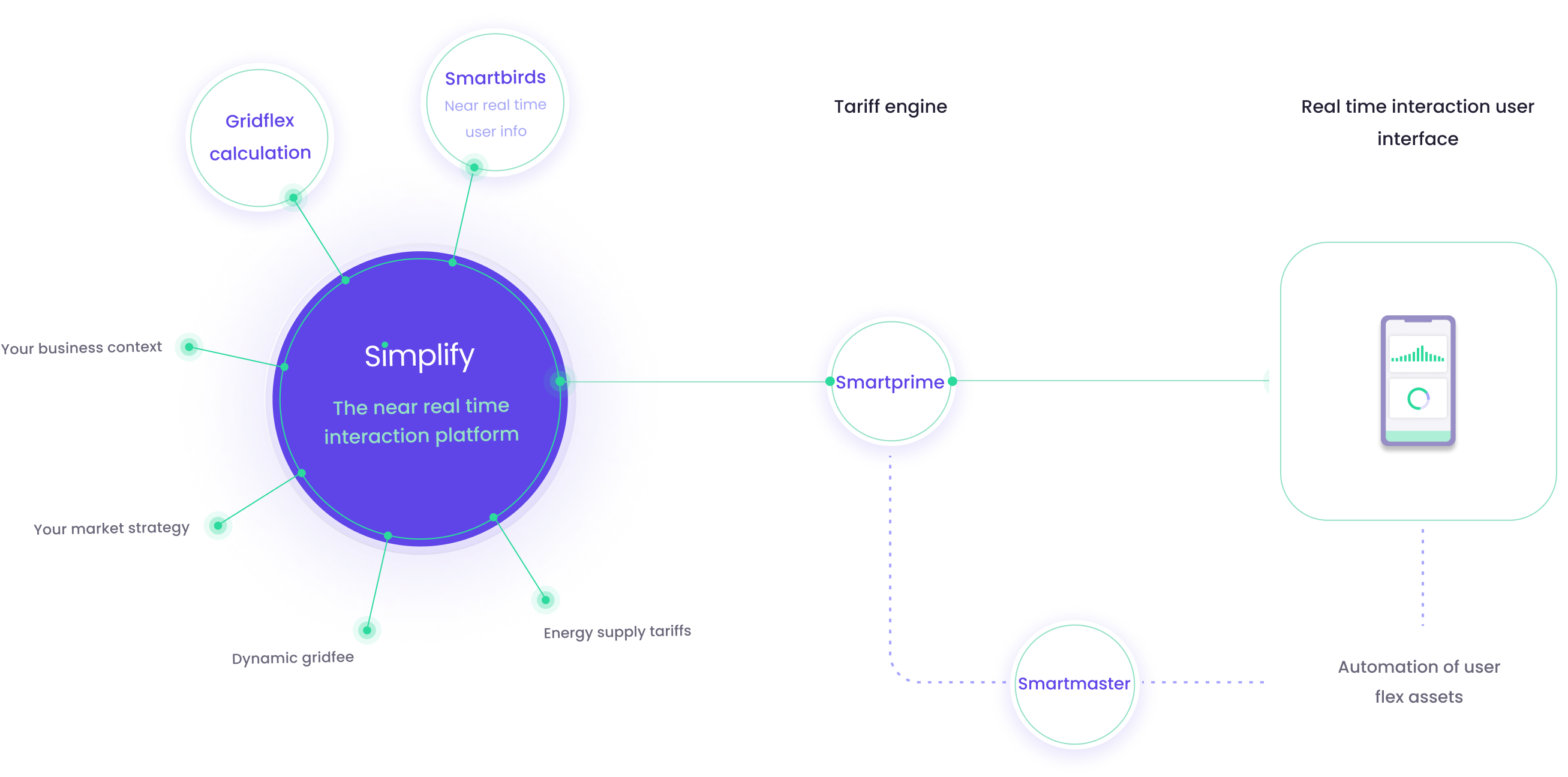 All in solution for dynamic pricing and interactions

User friendly
Our simple App presents clearly the required information allowing the end-user to adapt his behaviour to the active tariff.

Realtime
All the information is synchronized in real-time. Current tariff, power and consumption are online and the benefits are directly calculated. This is thanks to our Smartbirds solution supported by Simplify.

Gaming included
We offer some gaming features to motivate even more your energy community.

Evolutive
Smartprime is a possible first set in the onboarding process of your customers toward a fully automated flexibility of their primary energy transition assets. Indeed, combined with Smartmaster, you can automate the customer assets relative to the current online and effective tariff.
We offer you different models of deployment
– You can start right now with smartprime with your customer base. No big project is required, just define your tariff strategy. We will activate the necessary modules according to your roadmap.
– Also, we can integrate our solution within your own App by providing our solution as an App as a service.