Enabling multiple real-time interactions
Open marketplace, including consent management

Smartbirds is the most open data gateway for near real-time data acquisition. With Smartbirds, you can connect multiple near real-time data sources like our smart-meter dongle to our platform. The solution includes an application for the end-user and a marketplace where multiple service providers can propose high added value solutions.
The data utilization is strictly controlled by straightforward and easy to manage consent agreements. At any moment, the user can activate or deactivate external data utilization.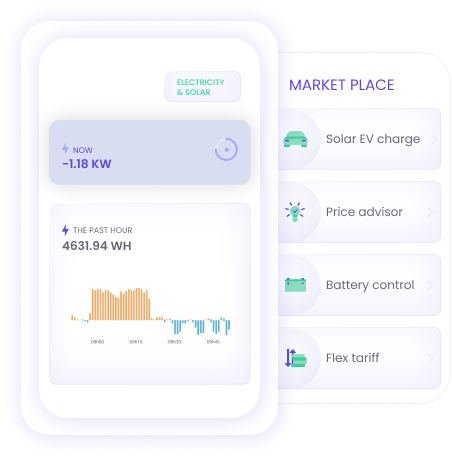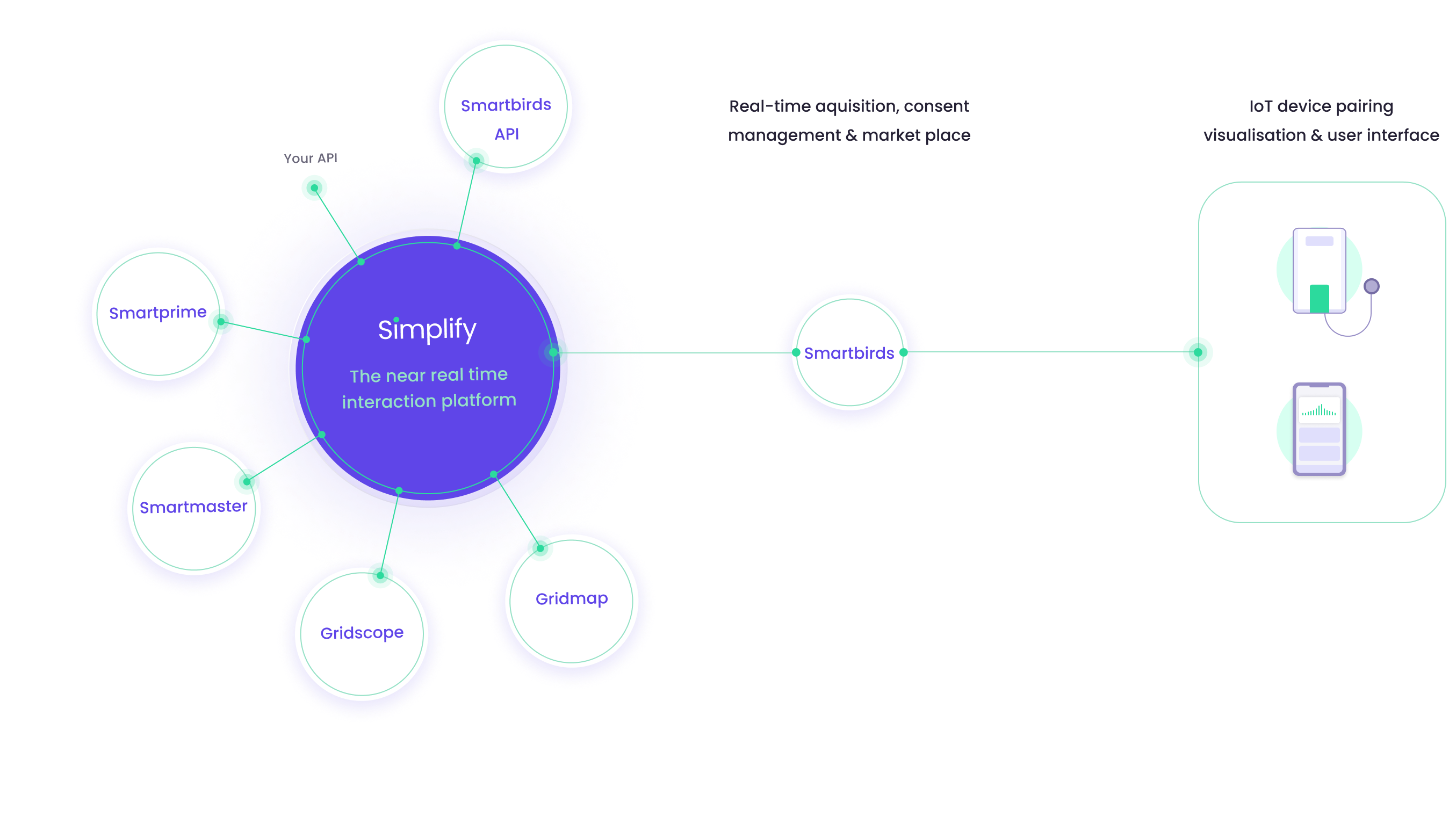 Enabling new services by activating real-time communications
IoT device onboarding
Easy pairing of your IoT acquisition device directly inside the Smartbirds application or indirectly via platform to platform integration . The solution integrates already a complete support of our Smartmeter dongle but is also open to other devices.

End user visulation
With a clean and structured application, your end user will have direct access to the real-time and historical data of your monitored devices. The pairing process is also supported by the end-user App.
Open Market place
The solution provides an open self-service market place where all the service providers are clearly presented.
This is the place where as a service provider you will present your service, your terms and conditions and an easy identification process to link the user to your value added solution.
The end user can access to the market place and discover new service, activate and deactivate any service at any moment. He can also review which data element is exposed to whom.

Clear consent management
The solution integrates a unique and strict concept of data sharing consent management. Reviewed by DPO experts, the solution is complying with the strongest EU rules and laws regarding data protection. With this strong but simple to use approach we create a real trusted environement for users and service providers.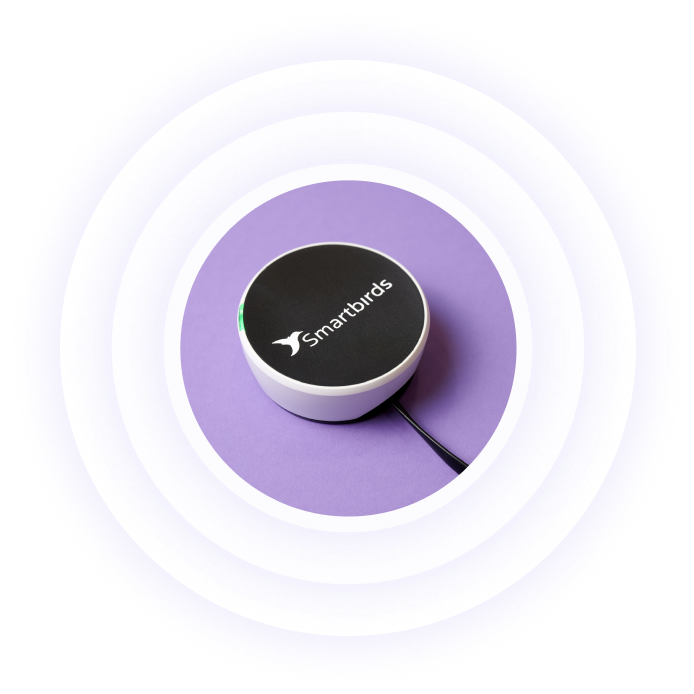 The Smartbirds dongles for smartmeters
We have developed an open embedded solution for P1 port Smartmeter reading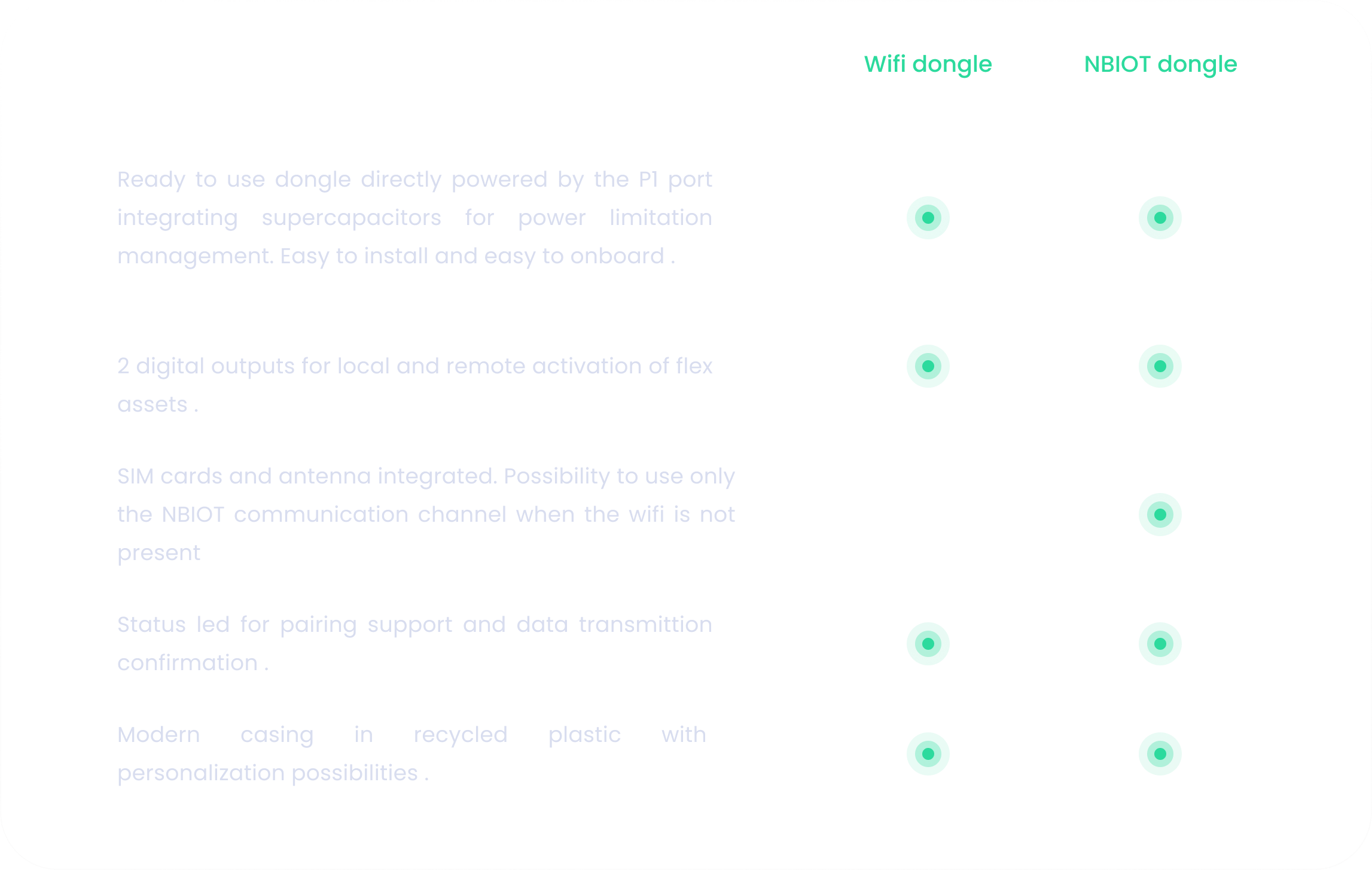 We propose you different models of deployment
Open mode:
Often supported and operated by the Grid Operator this project start with the set-up of a platform allowing integration of an open market place including multiple services.
– Private ecosystem
As an aggregator of multiple energy services you want to enable cross selling within your subsidiaries and partners, the Smartbirds platform is a new way to interact with your customers.