Existing infrastructure, more power
With our artifical -based solution, we analyse the load on your distribution grid and predict it several days ahead. Gridflex monitors and evaluates unused capacity and assigns it according to your rules to those clients that require more power beyond their subscribed limit as a non-guaranteed but predictable flex power.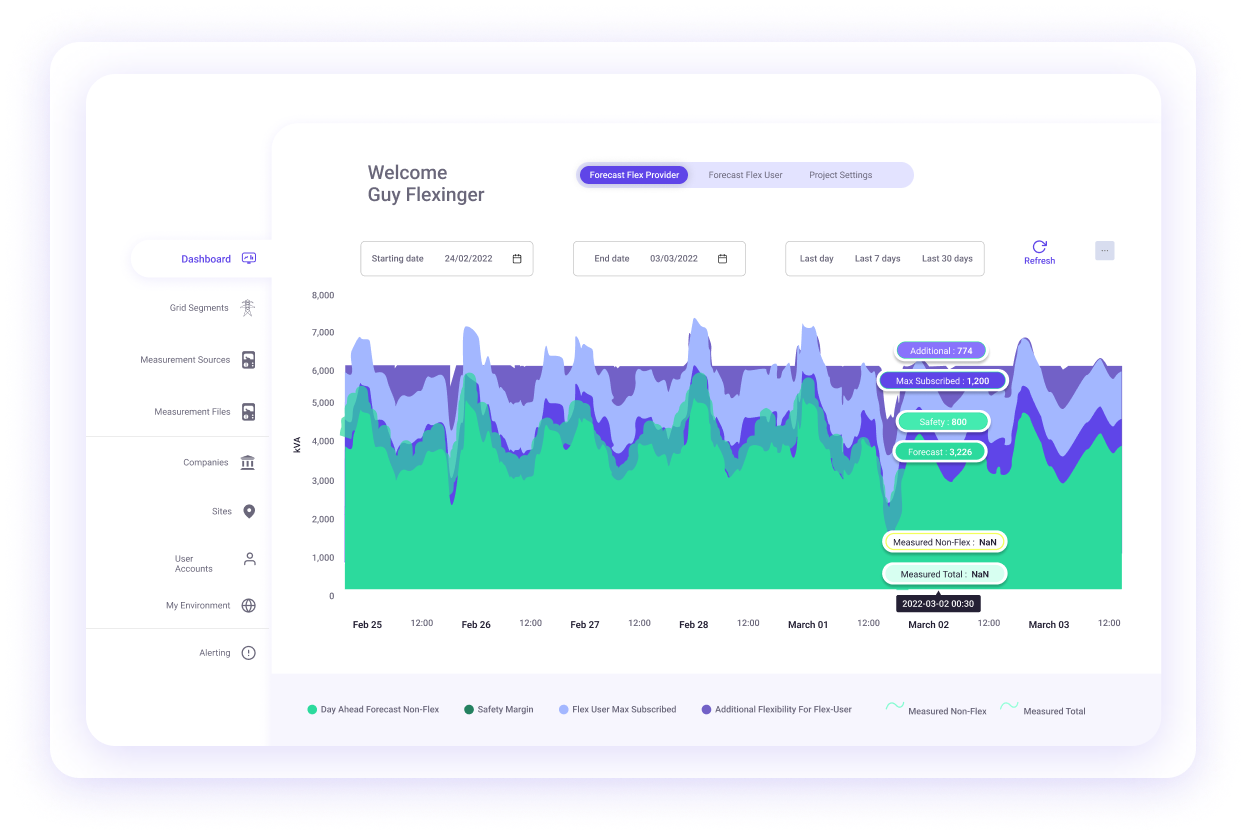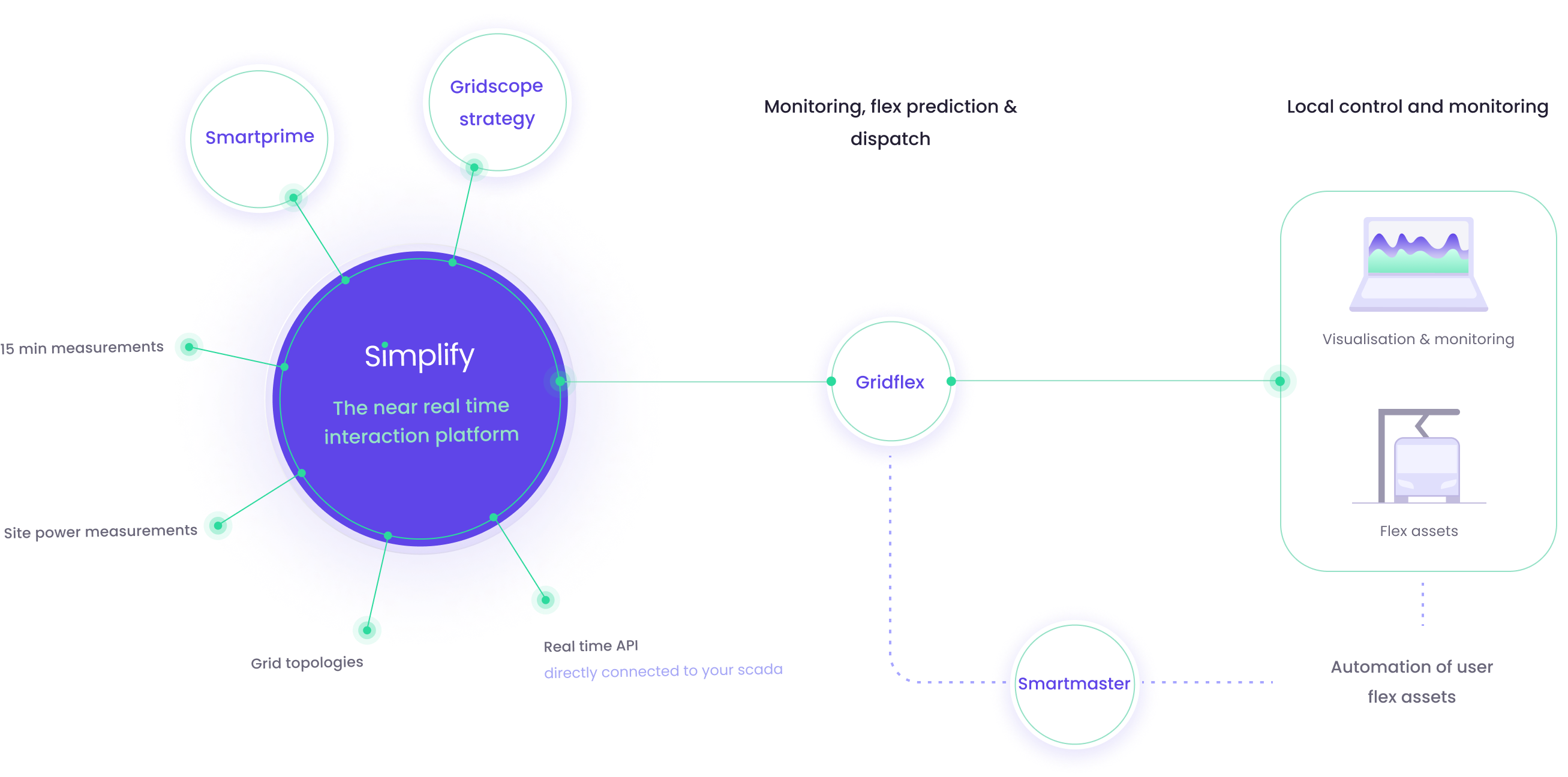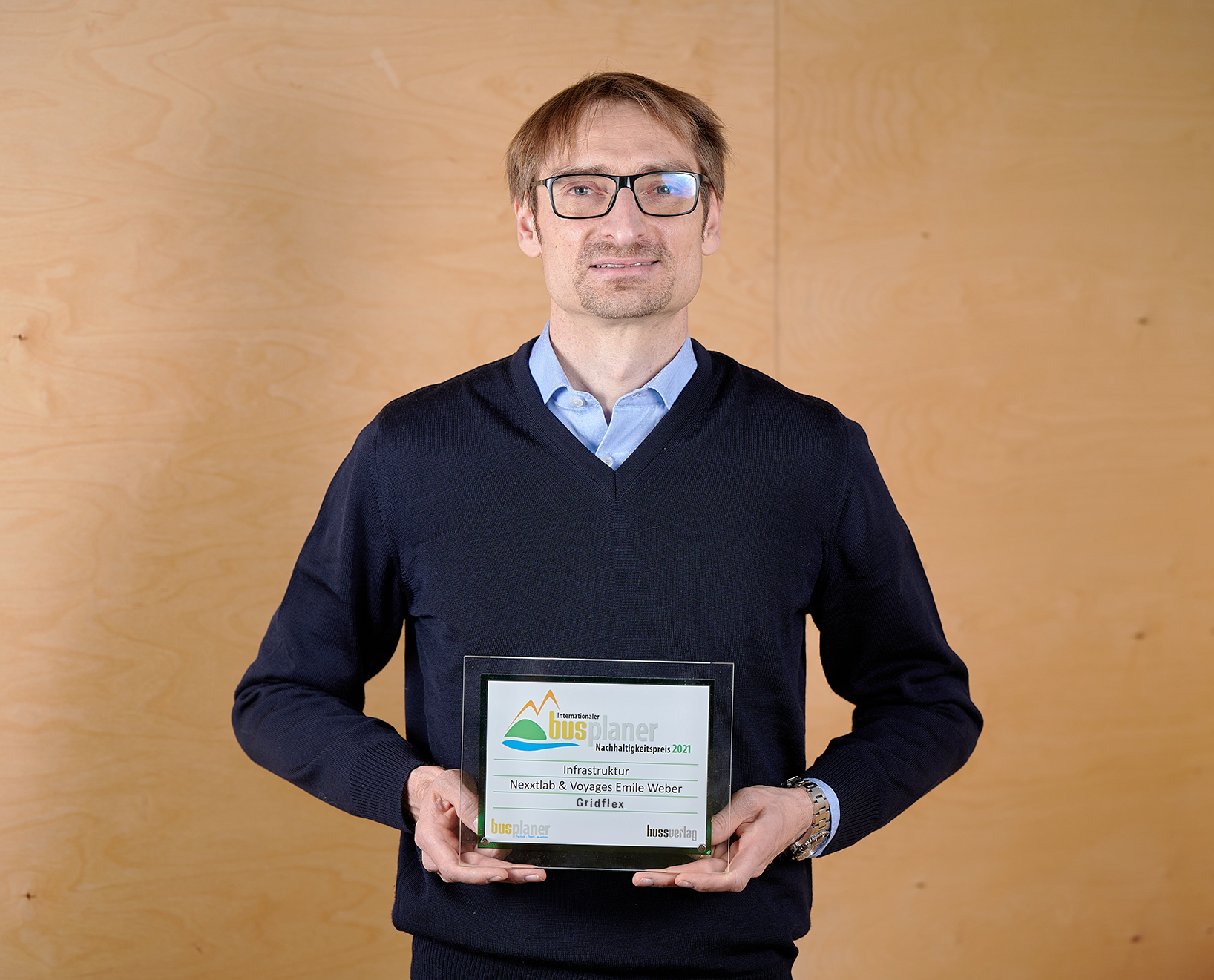 An award for our Gridflex solution!
Nexxtlab and the bus company "Voyages Emile Weber" have won the Award 2021 of the renowned trade magazine Busplaner and Messe Berlin.
Gridflex is used at Voyages Emile Weber to get more performance out of the existing infrastructure. Intelligence instead of copper ensures that the network operator Creos Luxembourg provides the bus company with up to 3 MW of power instead of the conventionally possible 2 MW.
A complete solution based on a modular approach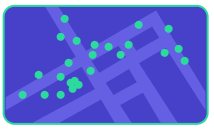 Grid topology study
The request for additional power supply in your grid is always linked to a specific location, e.g. initiated by a large transport company that moves from diesel to electricity as the primary energy source for their busses. Therefore, we will execute a location – specific grid study with your asset management department.
– The grid configuration
– The normal grid operation modes
– Scenarios of alternative supply options (N-1)
– the safety margin
– The capacity limits of assets such as cables, overhead lines, transformers, etc.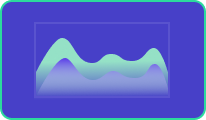 Statistical historical data analysis
Once the grid topology study is available, we will look into the historical consumption data, typically quarter – hourly, for several years and estimate the possible additional power at certain moments. These data are used to train our predictive model that we will tune according to the local consumption profiles.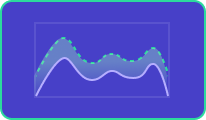 Risk management
Together, and based on the previous steps, we will apply a safety margin according to the limits you decide to use.

Deployment of the solution
All you need to do is to provide a few selected measurement points via a secure link (e.g. SFTP via VPN, restAP and other interfaces other interfaces). Our production server will compute the forecast of additional power and send this information to your customer for local energy control.
– Local Energy Controller : If required, we can deploy a local energy controller, including peak-shaving functionality on-premise of your customer.
– Web front-end : After setup, testing and approval, you get full access to the forecast data and the event lists. Also, your energy user can access their power forecast and manage their energy using processes accordingly.
– Monitoring : Our solution also includes the necessary monitoring and failsafe mechanisms required to propose a smooth operation under all conditions.
We propose you different models of deployment
– In house:
you host the application in your IT environment and you activate different grid segment under the control of Gridflex.
– As a service:
For specific targeted segments, we can provides you a complete environment and grid segments.