SIMULATE, PLAN, CONTROL
GRIDSCOPE
Your needs
What will be the impact of 30% of electro mobility on the distribution grid?
What if we promote the deployment of heat pumps?
How does increased local production from renewables impact the grid?
Can you simulate specific scenarios for a cold winter day?

GRIDSCOPE is the answer to all of these requests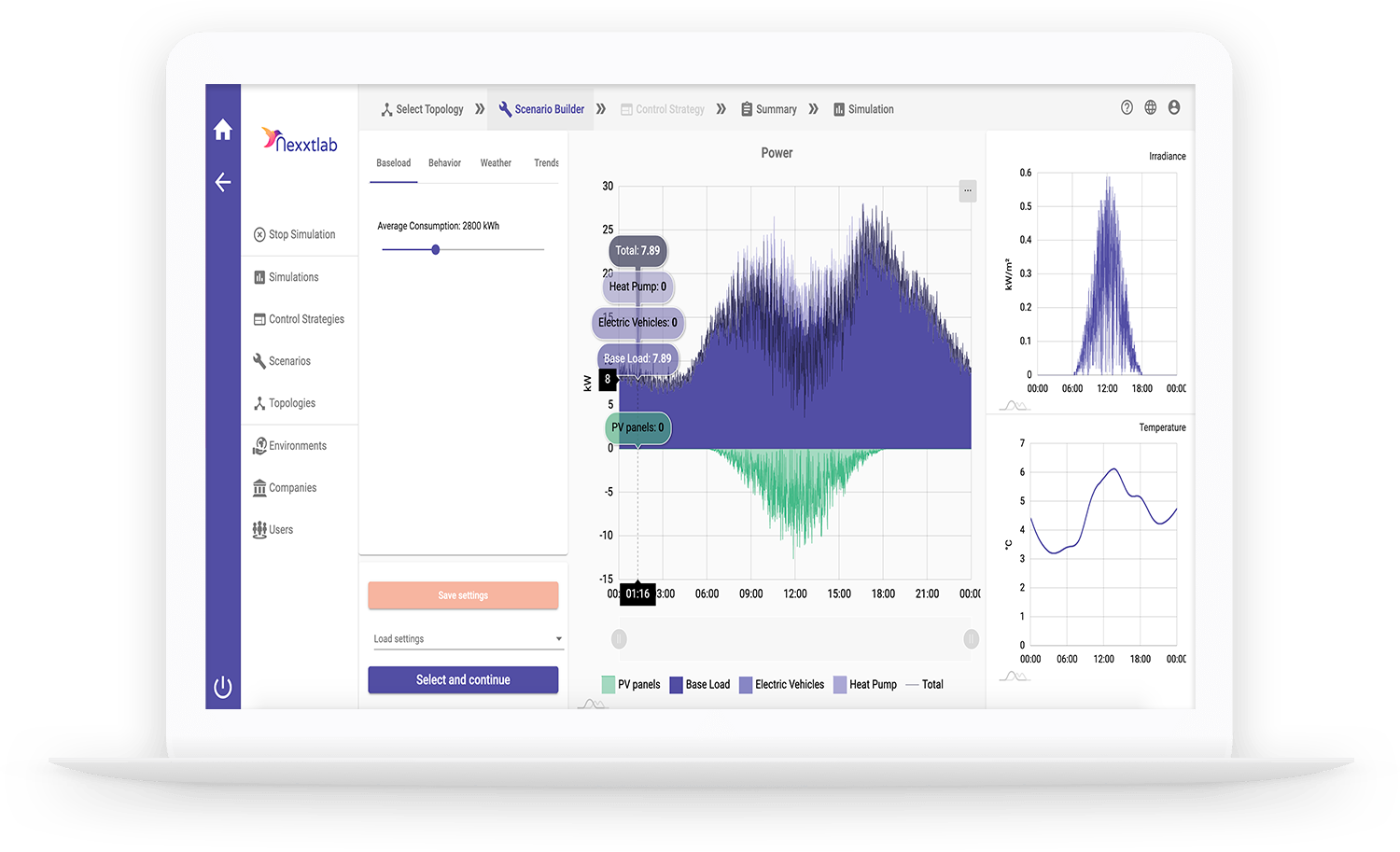 GRIDSCOPE
An anticipation tool based on a validated and powerful
calculation engine.
Grid topology
Selection of the available standard grid topology or integration of your individual grid topology.
If available we can also include your GIS data to display the grid elements on a map
Simulation
With one click you can run the simulation and look in detail to the graphical interactive visualisation of your power flow
Web front-end
like all of our applications, we get access to an attractive and comprehensive web front-end allowing you to tune your scenario, apply control strategy and develop your energy transition scenario.
Scenario Definition
With a few simple sliders or in advanced mode, if you need to customise parameters, you have the possibility to adjust all relevant input parameters for your simulation scenario:
Baseload: Define or select load profiles for households and other activities
Behaviour: Model the human influence on energy usage
Climate & weather: Modify weather conditions that impact demand
Trends: Adjust the ramping up of electro mobiity or new solar panels on rooftops
Control strategies
What is the impact of coordinated vehicle charging, or of incentives for a grid supportive behavior?
With this module you can simulate your targeted control strategy like minimising the grid injection, espousing more flexibility to the grid, optimising the community revenues
Monitoring
Our solution also includes the necessary monitoring and failsafe mechanisms required to propose a smooth operation under all conditions.
Your topology
We can import your complete grid situation in our tool based on extracts for the major grid design and GIS software suites. After that, you will be able to run your simulations directly on Grid Scope.

GRIDSCOPE can import any grid topology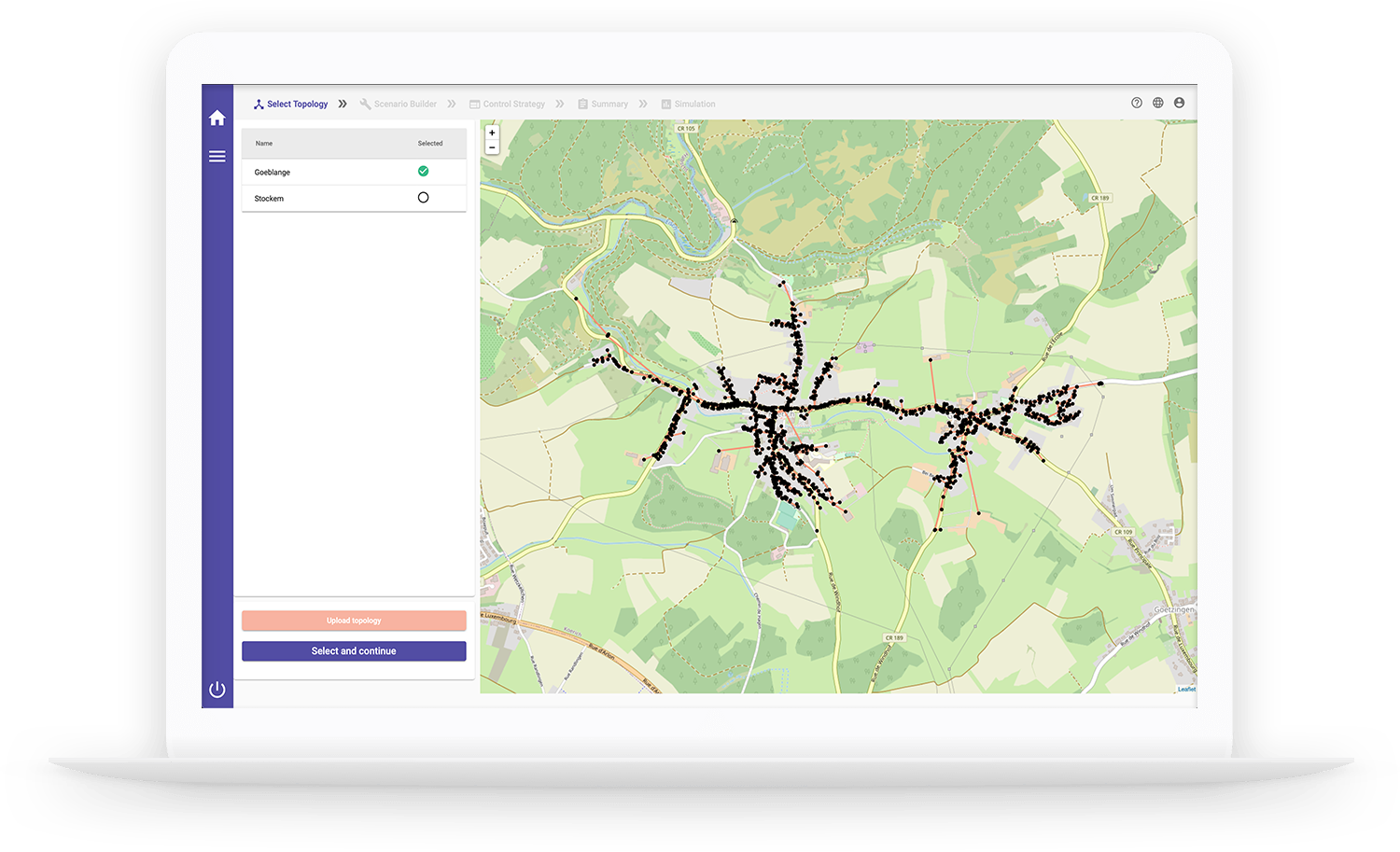 How to start ?
We can propose you different models of deployment:
Full consulting activity: based on your data or data that we have collected for you, we run simulation on gridscope according to your request and we present you the result of the mission
Collaborative: in team with your expert, we define a setup allowing you to run directly your simulations and export the results