The energy transition is well under way. The digital transformation, new mobility approaches, new ideas for living in cities and the rising number of prosumers are examples of the ongoing energy transition. This national dialogue event aims to bring all involved stakeholders and actors in the whole energy supply chain of Luxembourg to provide an overview of the energy landscape in Luxembourg and the challenges faced during the emerging sustainable transition towards electrification and decarbonisation. This will be a meeting place to update and share expert knowledge, and an occasion to become part of innovation development in smart and low-carbon energy technologies to address energy transition challenges.
Especially, involvement of policy-makers, regulators and business developers besides the electricity producers and distributors allows this event to become one of the most effective platforms to accelerate the energy transition in Luxembourg.

Objectives
This event aims to inspire and stimulate collaboration among the private and public sectors, institutional entities and academia to address the challenges ahead and to participate as an actor to make the energy transition happen. Topics to be discussed in the conference include, but are not limited to, renewable and electric vehicles integration, demand-side flexibility, digital transformation, new business models, and user acceptance.
Programme
Opening speech by Minister Claude Turmes sharing the government's view until 2050 and giving insights into trends at EU level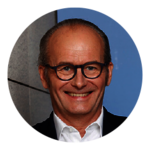 Opening Keynote: Bertrand Piccard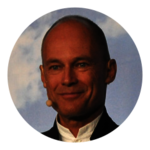 Outlook of the electricity operators on the transition of energy networks
Pitches: Innovative models for transport, storage and data analytics
Roundtable discussions on the human acceptance of technologies/new business models
Organisation
This event is organised by the LIST, Nexxtlab SA and Enovos SA are co-organizers.

Practical Infos
Venue: Mondorf Parc Hotel | Bâtiment Al Thermen | Avenue des Bains | L-5601 Mondorf-les-Bains
Date: October 24, 2019
Duration: 1 day
Registration fee: 100 euros (VAT excluded)
Contact: energyday2019@list.lu