Nexxtlab innovation program
Be a Beta tester, Help us create a more effective and satisfying app experience!
We invite you to use Smartmaster before the official launch. We need people like you to support innovation by using the app and giving us feedback in order to improve he quality of our product.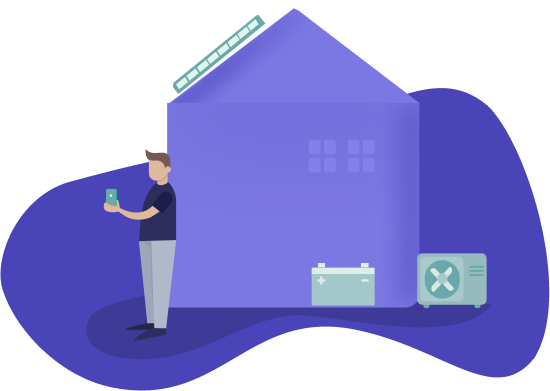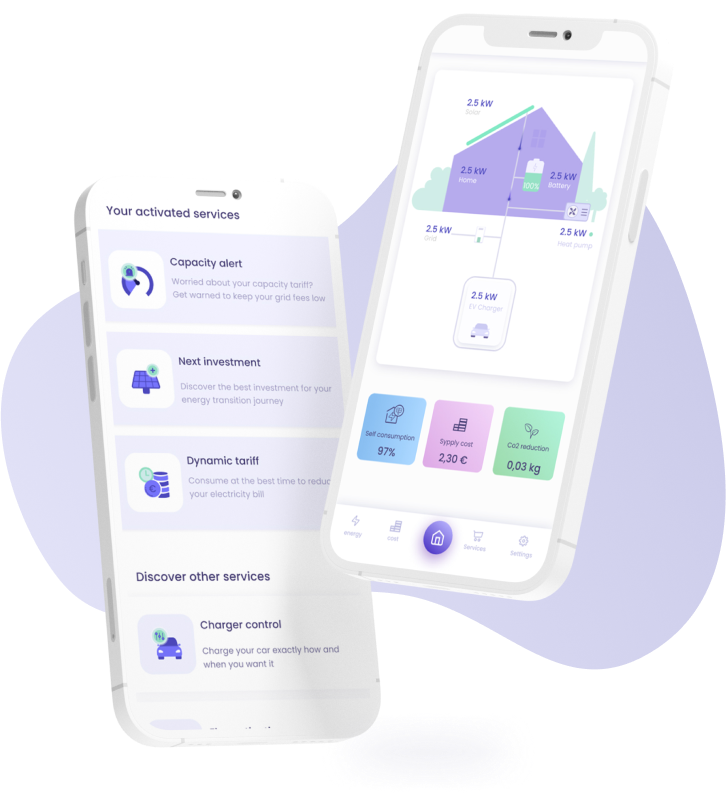 Smartmaster is a Solution developed by Nexxtlab. It is dedicated to the control of the flexible energy assets at your home, such as your photovoltaic panels, your charging station, your heat pump and your Battery.
Thanks to the Smartmaser mobile application and two pieces of hardware, you will be able to have control over your energy assets like never did before.
What Smartmaster will help you achieve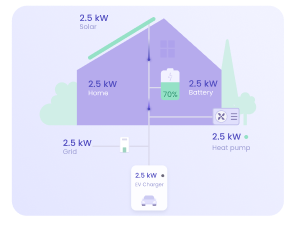 Watch your realtime energy flows
Watch your electricity flowing in realtime and make sure your electricity goes where it's supposed to.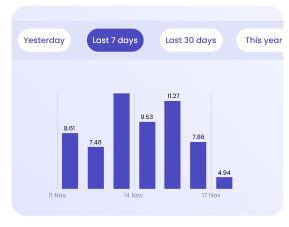 Keep track of your bill
You can keep track of your bill and make sure everything is on track. Try to reduce your consumption, move your consumption at lower rates or when the sun is shining. Compare your results and start earning.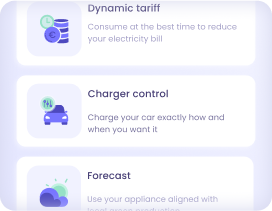 Enjoy the full experience with additional services
Improve your experience thanks to a library of additional services. Discover the best time to use your appliances depending on tariff or solar forecast, adapt the charging of your car, monitor your consumption to identify appliances in default, etc.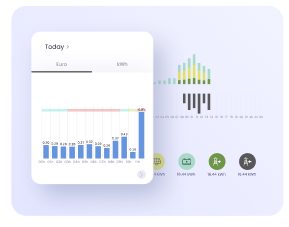 Adjust your consumption
Your have variable price rates or solar panels? Adjust your consumption so you don't miss any bit of sunshine and switch your appliances when prices are lower.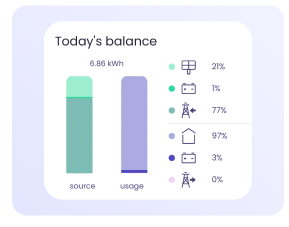 Identify where your electricity goes
Energy-consuming appliances are not always the ones we think of. Identify where your electricity goes to make sure all your devices work properly.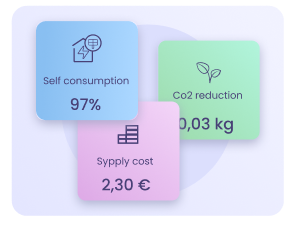 Quickly access your key indicators
You can quickly access important indicators like your daily cost or self consumption from your dashboard.
Beta tester, all you need to know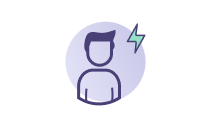 You can participate in this program if:
– You have a smartmeter or at least one energy assets (Solar panels, home battery, heat pump, electric vehicle charger)
– You live in Europe.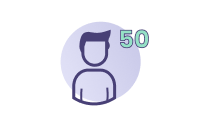 The number of Beta testers is limited to 50. The first 50 participants who fill the requirements will be retained.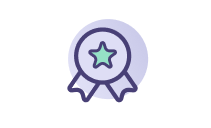 3. Advantages for beta testers
– Free Smartmaster account and services during the period of the test.
– Reduced price for the necessary hardware: 198,90€ TTC instead of 468€ TTC (delivery price included)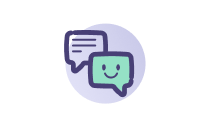 4. What do we expect from you
All we want is to hear your feedback. What did you like, dislike or think it's missing in your experience using our solution. Sharing feedback is made very simple in Smartapp, you just need to tap the feedback button, located at the end of the homepage.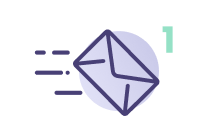 Participation form
Fill & send the form located at the end of this page.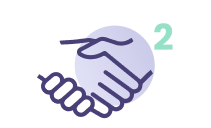 Innovation program's agreement
If you were selected, we will send you an agreement that you need to fill & sign.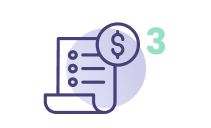 Payment
After you sign the agreement, we will send you the invoice.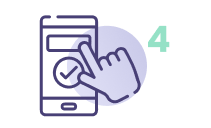 Configuration & App installation
We will send you the hardware and support you for the configuration. You can then install the app and start using it.
Smatmaster solution consists of an App, and two other devices (hardware). These are Smartbirds dongle & Smartmaster device. In case you already have a Smartbirds dongle, you don't need to purchase it during this innovation program.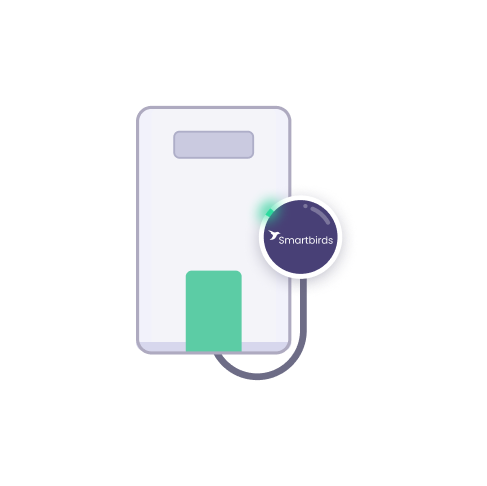 Smartbirds dongle
The Smartbirds dongle will allow you to access locally to your energy data, track your energy consumption and production in real time, through your smart meter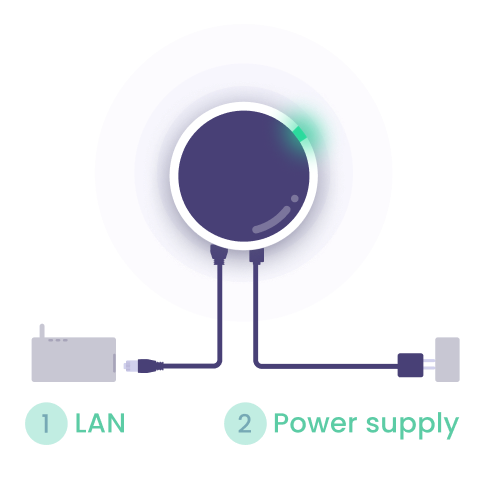 Smartmaster device
The Smartmaster is a central energy management. It will connect to your appliances and sources of production to optimally control them.
Q: What does the innovation program agreement contain?
A: the agreement contains a contact form (we need this in order to deliver the hardwares to your address), information about the innovation program, terms and conditions, the price of the hardwares+delivery.
Q: What will you pay for and how much?
As a beta tester, you will have a free Smartmaster app account and free access to the Smartmaster services.
You will enjoy a reduced price for Smartmaster device. In total the price will come up to to 198,90€ instead of 468€, this includes Smartmaster device, Smartbirds dongle & delivery price (all charge included).
Q: What are the different configuration steps?
For the installation follow the Quick Guides of the Smartbirds and Smartmaster devices accordingly. The devices will set themselves up with our platform. Afterward, the Smartmaster device will scan your network to detect the main energy assets of your home. The configuration will be done as far as possible without your intervention. Due to the variety of different devices on the market, we might need your support to enable communication with some of your assets. You can support us by providing us with information on the different device types and their local network configuration beforehand.
Participate in the beta testing program
By filling and sending this form, you enter the Beta testers selection. we will reply to your request as soon as possible.